Release Agents for the Rotational Mold Industry
---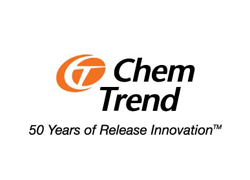 Complete line of Chemtrend semi-permanent and sacrificial release agents, primer/sealer, mold cleaner, and anti-static agent specifically formulated for the rotational mold industry.
---
Heavy duty, solvent based cleaner for removing impurities from mold surfaces.


High quality primer for sealing mold surfaces prior to the application of semi-permanent releases.


Complete line of semi-permanent release agents formulated exclusively for the rotational mold industry.


Water-based release where high slip is required.


Designed to be applied on a rotational mold surface that has been properly released using the appropriate Chemtrend Mono-Coat Release Agents.