Cyanoacrylate Adhesives
---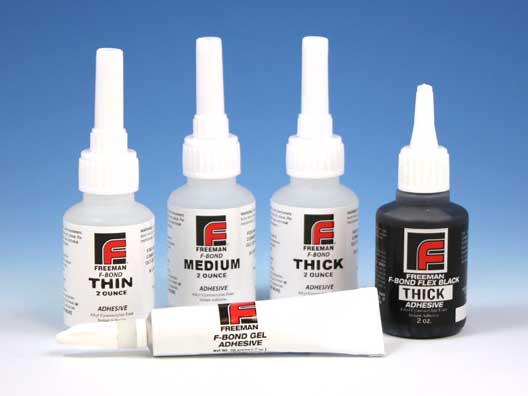 A complete line of cyanoacrylate adhesives and accessories for various bonding applications. These fast setting materials are designed for metal, wood, plastic, and tooling board adhesive requirements.
---
An assortment of inexpensive one-component cyanoacrylates


Accessories for our F-Bond Instant CA Adhesives


General purpose instant adhesives ideal for rubber and plastic bonding. Versatile product line offering a compete range of viscosities and cure times.


Metal bonding instant adhesives. Used to bond metal to itself and other substrates. Available in a complete range of products.


Surface insensitive instant adhesives. Used in applications that require exceptionally fast cure speeds, difficult to bond surfaces, and acidic surfaces.


Low odor/ Low bloom instant adhesive


Quick-Tac Accelerators, Instant CA Primers, Debonders


Excellent for bonding metals, glass, rubber and most plastics.