Plaster Accessories
---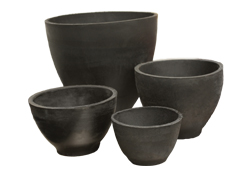 Accessories to assist in tooling, art, and casting with Industrial Plasters and Gypsum Cements.
---
Natural fibers used for plaster reinforcement.


Durable rubber bowls and buckets for mixing plaster.


Durable synthetic rubber mixing gloves.


Blended with kerosene to create a liquid plaster parting.


A green-colored, lacquer-type sealing agent recommended for plaster surfaces.