Machinable Wax
---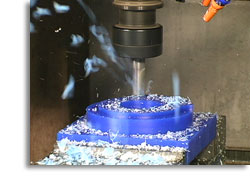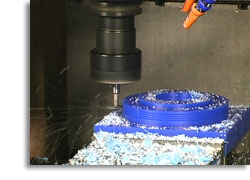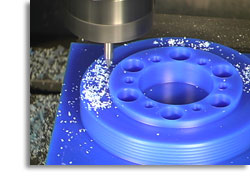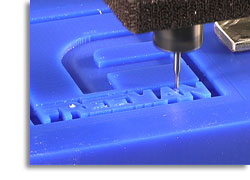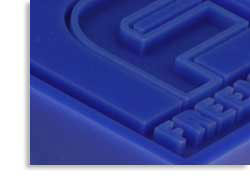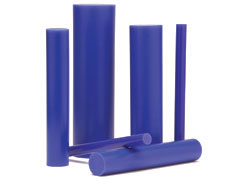 Formulated & manufactured by Freeman, this unique medium is an extremely hard synthetic wax that machines faster than polyurethane and epoxy tooling boards or metals without sacrificing quality of finish, surface detail, or dimensional accuracy.
Machinable Wax is:
Non-Abrasive
unlike metal and tooling boards that can cause significant wear on cutting tools.
User-Friendly
machining produces chips instead of dust, for a cleaner work environment.
Self-Lubricating
enables all machining operations to be performed without the need for coolants or cutting fluids.
Able To Be Glued
to produce large or irregularly-shaped pieces for machining with the use of 3M #90 Hi-Strength Spray Adhesive.
Available in a Wide Variety of Sizes
eliminating the waste associated with using large tooling boards for smaller projects.
Self-Releasing/Self-Sealing
liquid tooling plastics, including epoxy, urethane, and silicone rubber may be poured into Machinable Wax without requiring the use of sealers or release agents.
Machinable Wax is used for:
-Education as a Training Aid Material
-CNC Systems Set-up and Demonstrations
-Proofing CNC Machining Programs
-Producing Accurate Molds and Prototypes
Standard Stock sizes are listed below. If you do not see the exact size you are looking for please email or call us and we provide a quote for your dimensions.
| | |
| --- | --- |
| | This product is also on Machinablewax.net, which features pricing & direct ordering capabilities. |
---
You may also be interested in